In this Strong DNS review, we are looking at the most important features and settings that this Smart DNS service offer. We provide you with information that is crucial to know before signing up for Strong DNS or any other service that is meant for unblocking websites. Some of the main features covered in this review are Strong DNS operation regions, device compatibility, logging policy, pricing, money back guarantee and support. Moreover, you will be able to quickly pinpoint what are Strong DNS advantages and disadvantages, so that you can quickly understand if this smart DNS is for you.
Strong DNS review
Unblocks 325+ sites
Mobile Compatible
Fast speeds
Strong DNS Review Overview
Strong DNS smart DNS provider is based in San Francisco, CA. It is a great service for unblocking and streaming content online. Strong DNS allows to access websites from more than 19 countries and it includes over 325 channels. The Strong DNS offers 30-day money-back guarantee. Pricing wise, it offers two sign-up plans. Furthermore, Strong DNS is compatible with all of the popular devices.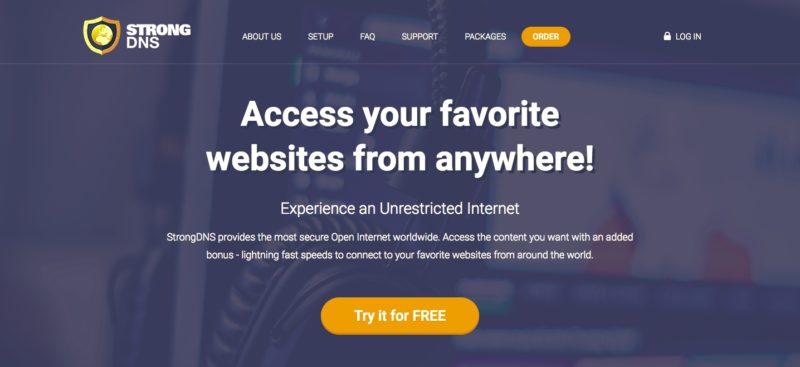 Subscription Plans
Similarly to other smart DNS services, also Strong DNS provides two sign-up plans. It has 1 month and 1 year plan. Also, it offers 30 days money back policy. This allows you to test Strong DNS service completely for free. The pricing of the smart DNS is as follows: 1 month at $5 and 12 months at $4.17 per month. As you can see, by signing up for a longer period, you get more discount. In Strong DNS case, you get 16% off on 1 year plan.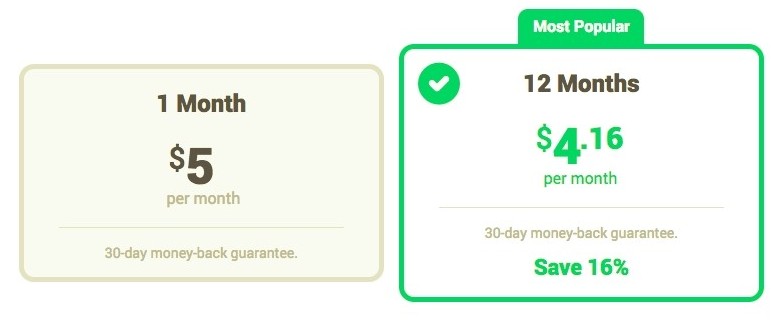 Devices
Strong DNS is compatible with most of the devices. You can use Strong DNS on computers, smartphones, smart TVs, gaming consoles and other devices that can be connected to the internet. On the Strong DNS website, you can access setup guides and tutorials for Mac OSX and Windows operating system, Smart TVs, Android or iOS smartphones, iPad and other tablets, gaming consoles, routers, media boxes, and other devices. You can see a full list of tutorials for Strong DNS supported devices in here.
How to set up Strong DNS
It is easy to set up smart DNS through Strong DNS. You can set up StrongDNS on a variety of devices individually or you can set DNS on your router to make sure all your household devices are in sync. You can find further instructions on the Strong DNS website.
Available Locations
Strong DNS smart DNS service allows unblocking websites and channels from over 19 countries from all over the world. Some of the countries that Strong DNS support are United States, United Kingdom, Hong Kong, Germany, Netherlands, France, Italy, Canada, Latvia, Japan, Luxembourg, Romania, Russia, Malaysia, Norway, Sweden, Switzerland, Singapore, and Turkey.
For the full list of the Strong DNS available countries, visit its website at strongdns.com.
Supported Channels
Since Strong DNS is a great tool for streaming content then it has to support most of the sites that people around the world are looking to unblock. Currently, Strong DNS supports more than 325 channels in previously mentioned locations.
Some of the supported channels include popular services like NBC, MTV, ITV, ABC News, BBC, Channel 4, TV.com, NBC Olympics, Globalnews.ca, CMT, CBS, Rhapsody, Rdio, vevo, Spotify, ITV, Pandora, ABC Family, VH1, Slacker.com, Absolute Radio, Songza, Blinkbox Music, The Disney Channel, ZUUS, Hulu, Netflix, Amazon, theWB, MTV, South Park Studios, TNT, Crackle, and many other.
Support
Strong DNS provides very good customer support. You can reach customer support via email request on Strong DNS website.
Pros and Cons
Strong DNS Pros
Available on most devices
Good customer support
Available VPN service
Fast speeds
Strong DNS Cons
No free trial
No 24/7 support
Conclusion
Strong DNS is a great tool for anyone who's looking to unblock websites and stream content online. It offers to unblock 19 countries and more than 325 channels from across the globe. Furthermore, it is compatible with most of the devices and provides easy setup. Therefore, based on the features Strong DNS service provide, we have ranked it within the top smart DNS providers today.
Smart DNS service was tested and Strong DNS review was written to make sure your search for the best service to gain access to regionally restricted sites becomes a lot easier. If you are interested in learning more about other smart DNS providers, you may check out also Unblock Us service review here.